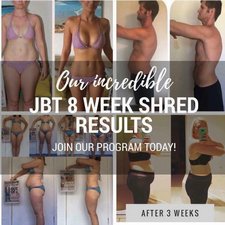 Alright! So my fella and I have made a decision…
We're clearly very content and as a result, we've gotten fat, so it's time to do something about it!
What we've decided to do is the Juice Plus 8 Week Shred, where we will be taken through a program of eating healthy and exercising!
I'm very unfit, and I'm very time poor, so I'm looking forward to making these changes to improve my health and to get the body I want!
Wish us luck!