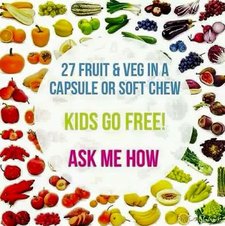 Juice Plus+ (JP) has been around for many years, and it's incredible I'd not heard of it before.
It's basically a whole lot of fruits and veggies, all inside a capsule, and the potential benefits of aking this are beyond belief! I didn't believe it myself until I started to see results.
I've lost weight, my energy levels are through the roof, I'm sleeping so much better, my hayfever symptoms are GONE, and the list goes on!
I won't go on and on today however. Check out this video and see for yourself!